Coming Soon: Cryptocracy
Deep dives into the crazy world of crypto
Welcome to Cryptocracy, a newsletter written by freelance writer, veteran journalist, and info curator Allen Taylor. No hype, just the facts. Sometimes funny, sometimes snarky, always straightforward. Decentralization is here. Let's deal with it.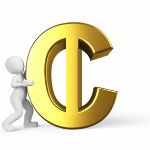 Sign up now so you don't miss the first issue.
In the meantime, tell your friends!