Just a Small Taste of Crypto
2020 is going to be a good year because of YOU
It happened, just as I suspected it would. I got the notice this morning. My largest client is suspending services. That means the success of Cryptocracy is important to me now more than ever. And I could use your help.
But I know I can't ask for something in exchange for nothing. So I thought I'd put together a mini-issue to kick off the newsletter. Consider this the first of many.
SoFi Gets Thumbs Up From New York
Social Finance, the company that pioneered online student loan refinancing, rolled out a cryptoinvesting product earlier this year, but the state of New York has a hoop. They make companies who wish to sell cryptocurrencies apply for a BitLicense. Word has it SoFi has been approved. Surprised? I'm not. SoFi Invest has been selling crypto since October. New York is just catching up. — American Banker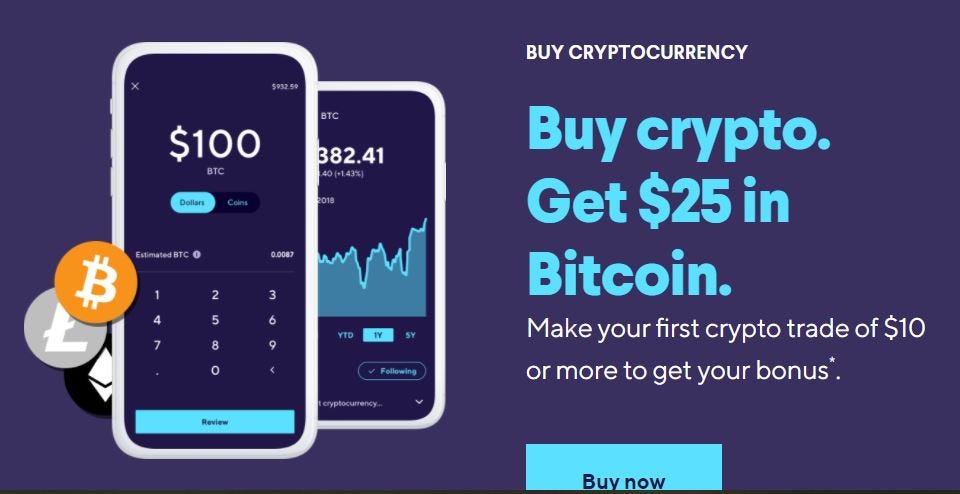 Figure Ropes In $1.2 Billion Valuation
SoFi founder and former CEO Mike Cagney left his own company in shame over sexual misconduct allegations. But that hasn't stopped him from building his second unicorn. Figure uses blockchain technology for home equity loans. — Pitchbook
---
Today's Bitcoin Chart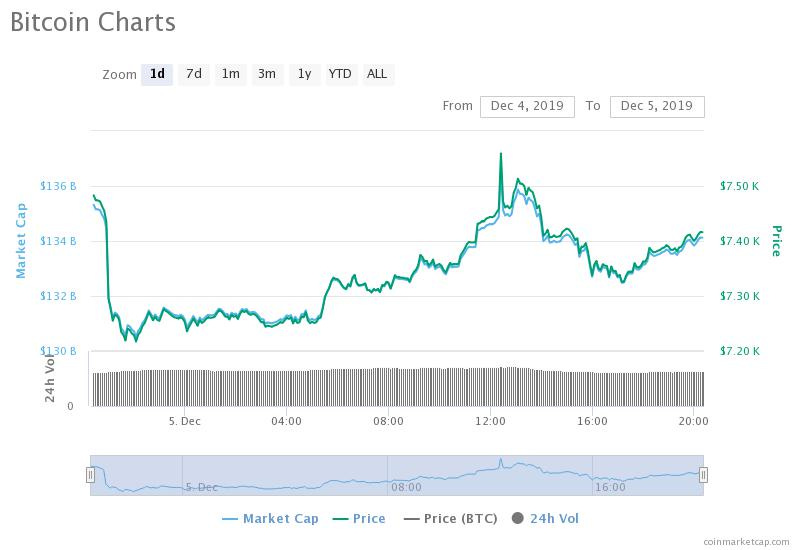 ---
Gemini Snags Starling Bank Co-Founder
Julian Sawyer co-founded one of the United Kingdom's most successful challenger banks, Starling Bank. Now, he'll oversee Gemini Exchange's European operations. Gemini announced expansion plans in 2016. — Fintech Futures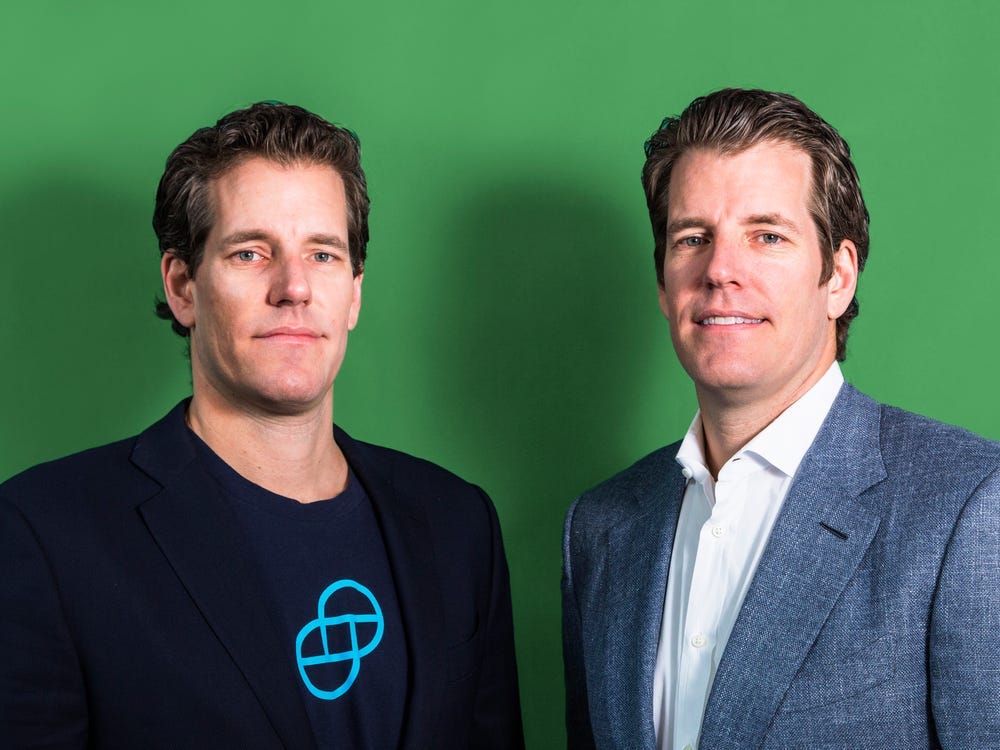 Image of Tyler and Cameron Winklevoss, founders of Gemini Exchange, from Business Insider.
Note: This story first appeared in Financial Times, but you need a subscription to access their stories. I'd love to subscribe to FT and other publications of the same caliber, which will allow me to deliver even better and more timely news and analysis. Help me work up to that by sharing Cryptocracy with your friends. The more subscribers I get, the more value I can bring.
State Street Cuts Developer Jobs
State Street is a global custodian bank. Changing directions, they laid off their blockchain development staff, about 250 personnel. The company's global chief technology architect, Moiz Kohari, left the company in May. Kohari was head of the blockchain development team. He is now head of his own consulting company. — CoinDesk
Note: Thanks for being the first subscribers to the Cryptocracy. I'd like to keep it going through 2020. If you do too, please share this issue with your friends and ask them to sign up.
Allen Taylor is a former newspaper editor and award-winning journalist. He is chief content officer at Taylored Content and manages crypto blogs at CryptoBloggers.